I felt that we were prioritised and important to Smart-Space although I knew they were very busy
2023-06-13 11:15:00
2022-03-25 05:19:00
Stephen Wright, Operations Director chose Smart-Space because he "felt that we were prioritised and important to Smart-Space although I knew they were very busy"
Stephen continued mentioning many different members of Smart-Space "I worked with a number of people including Lisa in the office who kept me informed and up to speed with deliveries and the availability of materials".
"Callum undertook an initial site survey which was followed up by a more in-depth assessment by Russ Slater and Andy Freeman at Smart-Space. Russ and Andy have managed the operations team at Smart-Space for many years and are thorough and quick as a result"
Stephen also added "Ikenna Ukah in particular was extremely valuable as Projects Co-ordinator" and finally "The site guys were absolutely brilliant, I couldn't fault them"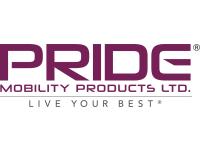 See the full Sitting Pretty by Pride Mobility case study here.