Smart-Space won the contract based on its reaction time, enthusiasm and competitive costs and terms.
2022-03-07 11:15:00
2022-03-25 05:19:32
Smart-Space ticked all the boxes.
The installation was well organised, undertaken swiftly and without any drama.
From start to finish the process took 6-8 weeks which we were very pleased with" said Roger.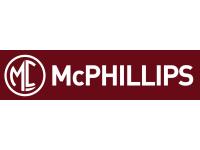 See the full McPhillips case study here.