"It's more than a storage facility, it is a complete package"
2020-01-16 11:15:00
2021-03-18 15:59:02
We bought the Smart-Space building to help us in a number of ways. Not only the huge potential in terms of storage space, but the additional benefits: health and safety, cost savings, quality, efficiency – it's more than a storage facility, it is a complete package.
The SmartSpace team were great, looked after us from start to finish. We really appreciated the visit to a Smart-Space solution already installed and in operation – that was really valuable.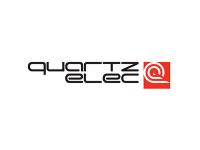 See the full Quartzelec case study here.