It was refreshing to work with a business for whom the health and safety was an automatic process
2022-09-26 11:15:00
2022-09-27 05:21:27
It was refreshing to work with a business for whom the health and safety was an automatic process - it reinforced my belief that we had chosen a supplier who does things properly
Smart-Space... "were quick to respond and made me feel as though I was top of the queue, even though I knew they were busy" explained Matt.
"To be honest I didn't appreciate how permanent the PVC roof would look. It doesn't feel in the least bit temporary and we've found that it's ideal, even in really hot weather."
"We fully expect to add further space at a later date" said Matt.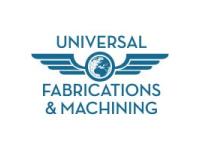 See the full Universal Fabrications case study here.