Smart-Space are very nice people who do a brilliant job and I'd be happy to recommend them.
2022-05-20 10:15:00
2023-01-22 09:38:45
The installation team were brilliant.
The Site Manager, Peter Powell, was great and ensured that everything was managed perfectly. They were professional, considerate and especially accommodating during the planning process.
Immediately after the building had been installed we had huge storms and it weathered them very well!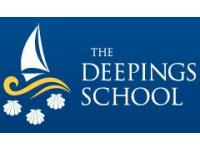 See the full The Deepings School case study here.