"As well as being a warehouse and a shop floor, the new facility is an excellent showroom for us"
2017-11-08 00:15:00
2021-03-18 16:15:14
"Selecting a steel-clad building was down to three main criteria - speed of construction, cost and ability to insulate extremely well," says Alan Ayres, Luxonic operations director.
"Smart-Space listened to what we wanted and delivered on all counts. The project was well managed and the facility was well constructed. It suits our purposes down to the ground."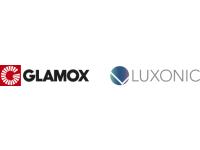 See the full Luxonic Lighting case study here.