"Their expertise and knowledge shone through during the project "
2014-01-27 11:15:00
2021-03-18 16:38:05
Smart-Space provided an outstanding service and an excellent product that met our requirements, and was virtually indistinguishable from a bricks and mortar showroom.
I wouldn't hesitate in using them again as the team provided an exceptional service with excellent communication throughout the build and a quick turnaround. Their expertise and knowledge shone through during the project and I couldn't have asked for better service.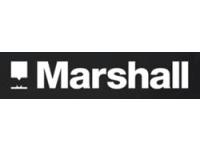 See the full Marshall Motor Group case study here.