"They were a pleasure to deal with"
2018-02-07 11:15:00
2021-03-18 16:10:54
Time was of the essence in creating a new showroom to accommodate our company's expansion, but not at the expense of quality.
I had seen a Smart-Space showroom in Battersea and knew they could provide the quality of permanent building we required in the stipulated timeframe and at a reasonable price. I haven't been disappointed. The team worked hard and slotted into a larger operational site without any problems. They were a pleasure to deal with and have provided us with an important facility at a time of exciting expansion within our business.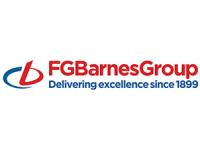 See the full F G Barnes case study here.