"Working with Smart-Space ticked all the boxes and felt right"
2020-03-04 12:15:00
2021-03-18 15:56:30
"We chose to work with Smart-Space for a number of reasons", explained Lee. "
Jason Lynock and Andy Freeman came to see us. They walked the ground, made suggestions, gave us options and talked a lot of sense."
Lee had dismissed those who quoted without visiting and selected Smart-Space as they provided a full service, including planning permission, groundworks, drawings and build. It wasn't the cheapest option but it felt right and the Smart-Space team had instilled a feeling of confidence through its professional approach.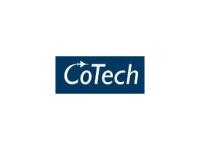 See the full CoTech Trading case study here.