Make the most of existing sports courts and pitches by covering them with a canopy or instant building
2021-04-18 22:00:00
2021-04-19 13:24:02
A really clever way of increasing the sports facilities within a school or college setting is to throw a cover over something that already exists to extend its play time. Consider most hard courts where netball or tennis is typically played. They're used for just a small part of the year thanks to our inclement British weather. But, with beautiful simplicity, you can easily, quickly and inexpensively add a canopy or temporary building over it to reap all the benefits of all-weather play.
Education sector experience
We have worked with many educational establishments in the spirit of recycling and maximising an existing investment to create outdoor courts and pitches that can be used all year round. Add to this the potential for making the spaces accessible by the local community and you have both increased capacity and a great source of regular, income that isn't weather dependent.
Add new types of space
You can go further if you want to and add separate areas for changing facilities, lockers and refreshments area and include lighting to create more of a club feel. There are, of course, options to upgrade the floor or equipment. We also offer a really affordable floor option via tiles that clip together and come complete with court markings – like a huge sports jigsaw! This makes replacing your existing floor another easy upgrade if you choose to. However if you just want to make more of what you already have, a canopy is a great solution.
An easy conversion
The main thing is, in making the most of existing sports space, you don't need to start digging footings or making huge investments. The sports coverings can be temporary or permanent, hired or bought. With Smart-Space you can change your mind at any point of the process and buy it outright if you feel it's going to be working for you longer term and it makes better financial sense.
All year round
Summer sports don't need to stop during the winter. Your fanatical footballers, cricket devotees and tennis enthusiasts can carry on training twelve months of the year – an absolute necessity for serious athletes. It also puts your school on the map for being able to share its facilities with neighbouring teams.
Unless you go the whole hog and choose to add heating, playing in a covered space provides many of the benefits of being outside. Your players can enjoy plenty of space, fresh air and unlimited access whilst avoiding the downside of wet, slippery or muddy sports facilities.
Talk to us
Talk to Smart-Space about the different options. We have lots of experience of providing this kind of service to schools: working safely and with full responsibility for our directly employed team whilst on site. It's a win-win for everyone.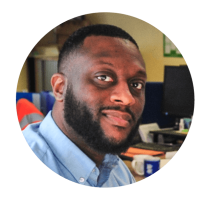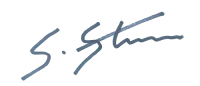 Shaun Stephens
Sales Manager