2016-02-17 23:56:00
2020-05-21 05:46:53
Smart-Space Instant Buildings provides fast and cost-effective solutions for a whole range of industrial and commercial applications.
Smart-Space is the trading name of the Portable Venues (Group) Ltd, which was incorporated in 1987. The present company evolved from unincorporated trading over the years since its inception in 1985.
Our underlying premise has always been to give you the building best suited to you.

British Made, British Based, British Owned
The business is independently owned and operated in Britain. One of the main advantages of working with Smart-Space is that you get the benefit of years of experience from our team.
We are fairly unusual in this industry in that our staff are all directly employed by us; the Smart-Space team currently numbers more than 30 and are structured into specialist areas to ensure that our customers are always given the best possible service and support.
As the industry has progressed, particularly in areas such as Health and Safety and CDM regulations, so has Smart-Space. We ensure that we work to regulatory standards and work closely with the customers to conform to their own working practices.
Meet the Team
Introducing the friendliest people in space...
The business was started in 1985 by Antony Hunt who is still the Managing Director and together with Jason Lynock (1995) will likely be your first point of contact to discuss your needs.
To provide you with an accurate solution and costing for your space problem, there will be input from other members of the team, including Andy Freeman who is our CAD design specialist and Russell Slater, our contracts manager who specialises in Health and Safety.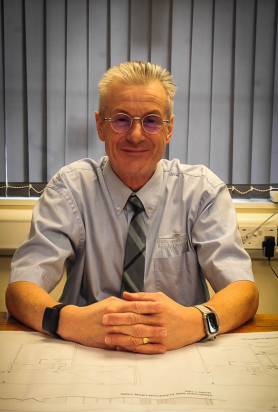 Antony Hunt - MD
Antony sets the tone for the straight-talking culture at Smart-Space as someone who has knowledge, experience and is always direct and honest. As managing director, he has grown his successful business since 1985, developing different types of temporary and permanent buildings to suit the changing needs of customers. His ethos to 'buy British' filters through the company and is reflected throughout the business model.
An active member of the Smart-Space team, you are likely to find Antony involved in any day-to day dealings and he is very happy to give out his mobile number, welcoming the interaction with customers, colleagues and suppliers.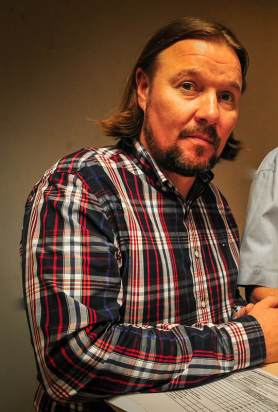 Jason Lynock
Jason is the sales director at Smart-Space and is the nerve centre of the operation. He is most likely to be your first point of contact, manages a cohesive and dedicated sales team and works seamlessly with the operations side of the business. He has risen through the ranks from site installer to second in command of a 40+ strong team so he really knows the business inside out.
He is positive, cheerful and demonstrates a can-do attitude that, after 25 years with the business, is founded on sound experience and common sense. Jason is instrumental in product development and making sure the business is relevant and quick to respond to market needs.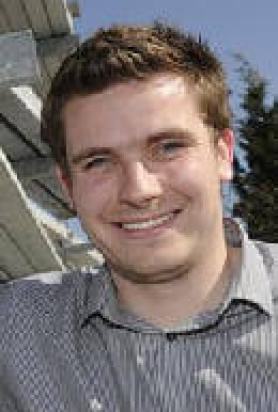 Ross Vinter
Depending upon your needs, our Consultant Engineer Ross Vinter may also get involved with your project.
Ross began working with us in 2010 having had extensive experience with one of the foremost experts in cold formed steel buildings, understanding the dynamics of Cold-Formed engineering and will work from initial design to project completion.
Ross also works with local authorities throughout the UK on our customer's behalf making applications for planning permission and co-ordinating with Building Control departments, environmental and highways departments, too. He also carries out the exploratory work for any ground works which we undertake, and designs the concrete bases which are laid by our ground works teams – as and when required by our customers.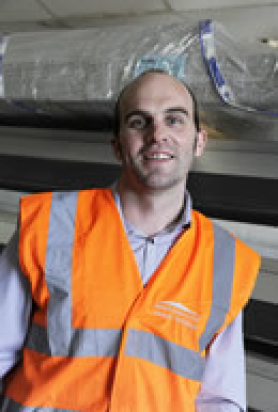 Andy Freeman
Andy looks after the designs and product development incorporating all CAD design drawings for standard and bespoke installations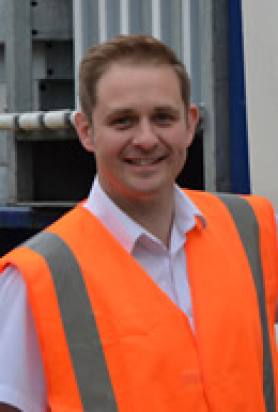 Ryan Gibson
Ryan is the company's compliance advisor for the transport and the operations team.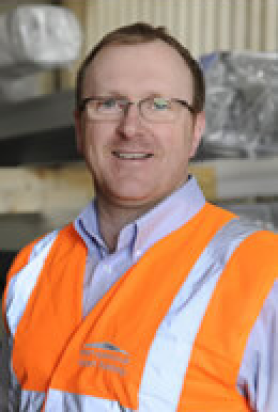 Russell Slater
Russell is responsible for all staffing and Health and Safety matters. He also coordinates the programme of works for our installation teams.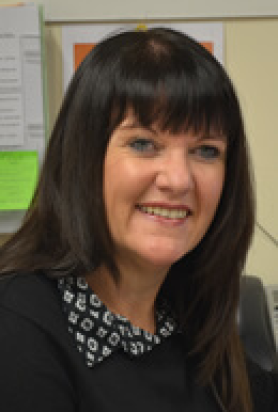 Lisa Clarke
Lisa keeps the office running smoothly and her friendly voice is likely to be the one you hear when you call us.
Lisa also runs our credit control and her approachable manner ensures that issues are quickly resolved and risks minimised.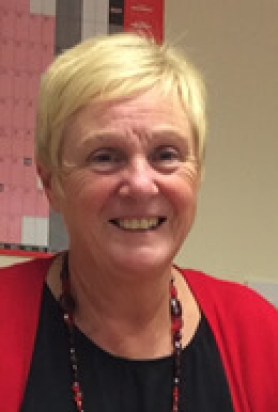 Janice Hudson
Janice is an integral member of the operations team, providing support and adminstrative assistance.
Progress Monitoring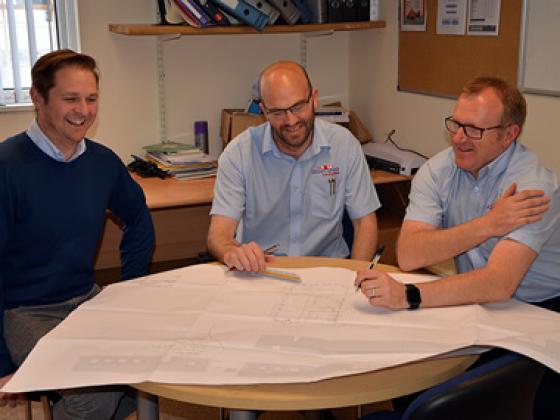 Once your order is placed, the day to day management of your project is in the hands of Russell, the contracts manager, who will liaise with you regarding the installation of your building. A site audit will be undertaken and Russell will supply you with information you require such as Method Statements, Risk Assesments and will advise on any requirements to conform to CDM regulations.
Throughout the project, progress is closely monitored centrally to ensure smooth running and achievement of milestones.
Our Own Installation Teams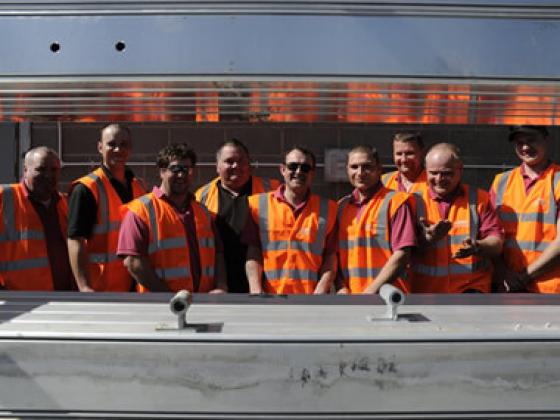 Just some of our directly employed, fully trained installation teams
The installation teams are led by experienced supervisors who are well-versed in the requirements for working on customers' premises. They are responsible for ensuring that the work meets our quality standards and that the site is a safe working area. Their flexible and meticulous approach is regularly commented on by our customers.