Changing how we work - to keep going through a crisis
2020-04-06 22:00:00
2020-04-07 03:41:47
As a business we are all about family, safety and healthy practice. This has been thrown into sharp focus recently of course as events have accelerated on a world-wide scale. We wanted to openly talk about how our working practices have changed – in the hope that it helps our customers understand how we are approaching this – but also to share our practices with others. You never know, it might be helpful for anyone operating a similar model to ours that includes office-based people, warehouse staff and crews of workers out in the field.
IN THE BEGINNING
When this pandemic began, we reacted quickly. We appointed a senior member of the team - Ryan Gibson (pictured) - to manage the logistics of it and he immediately drew up guidelines for us all to operate under. We remember being slightly bemused at his request to spray and wipe down both our desks and regularly used surfaces. An ominous looking spray appeared in each room along with a big bottle of antibacterial gel. We were also, of course, urged to wash our hands!
The next stage was to notify everyone of the symptoms of Coronavirus. At first, no one dared clear their throats! Over time we settled into this extra level of vigilance and it became second nature. We were slightly ahead of the curve in many ways as Ryan had set out these measures in good time.
WE STARTED TO DO MORE
Of course, as self-isolation precautions grew more stringent so we upped our game further and brought in a lot of really valuable, new rules. These were no longer 'guidelines'! It was really important to us that this wasn't a one directional flow of information. We asked everyone for input, concerns and feedback at all times (and continue to do so) so this move forward had complete buy-in from all areas of the business. We have an amazing HR resource – Debra from Cadman HR – who works with us day and night to make sure we are operating ethically, legally and fairly.
Just one member of staff is uneasy about continuing to work during this pandemic and this is something we are seeking further guidance on. We are hoping to work things out to reach a conclusion that is fair to everyone. These are all challenges that we haven't faced before, and like many businesses, we're working it out as we go combining understanding with common sense.
We asked everyone to self-assess their situations at home which resulted in two of the team self-isolating. Of course, in line with government measures, we are paying SSP from day 1. And as soon as we released the second set of rules, we set up an evening call with every member of the company to discuss their position, concerns and worries with them. We had recently completed health assessments on all of the team so we were already aware of any related health conditions – asthma in particular. This was very useful to have.
I'd say communications are really important during any times of change. People like to know exactly what is being thought and they want to be part of the process. We have a business continuity plan in place that we've shared as well. This is not a time for exclusivity – we have explained everything to everyone who works for Smart-Space.
COMMUNICATIONS HEADLINES

Managers hold a meeting every morning at 8.00am to review customer orders, the supplier situation and staff resourcing and issues
Formal comms are issued twice a week to all staff - and informally our teams speak to each other regularly via WhatsApp, Microsoft Teams, by phone and email. We encourage contact and maintaining a sense of togetherness
WORKING GEOGRAPHY

All staff, no matter where they are, observe the 2m rule
All admin staff now work from home, accessing our robust systems via cloud-working
We maintain one office manager on-site at all times so the warehouse and construction staff have a point of contact and someone to refer to
We have moved some staff to our warehouse to help with maintenance, stock control and house-keeping. Reallocation of roles is something flexible we can look at as required. We have a couple of new projects, including a prototype classroom, which are also being worked on at the moment
FOR OUR CONSTRUCTION CREWS

Our teams no longer share hotel rooms if working away, everyone has their own room – although with the closure of hotels this is no longer an issue
We limit travel to 2 in one van, with one driving and the other in the back, seated diagonally
We are considering how we can stagger construction teams working on the same projects so that fewer people are on-site at the same time but they can work a shift and drive home afterwards
Naturally we are working within our customers' requirements as well, factoring in any additional measures that are asked of us
FOR EVERYONE

We have introduced staggered breaks with no more than 2 at the same time (still 2m apart)
Fundamentally we are going to these lengths to be compliant of course but we genuinely want to look after our teams but also to keep the business going so everyone has a secure job to return to after this time has passed.
We are really lucky in that our business is UK-based with nearly everything we need being available quite easily from our local suppliers. We recognise that this isn't the case for everyone and understand the pain levels that some businesses are going through in order to stay afloat.
TAKE-AWAYS
Communication levels – up them and involve everyone
Comply with all legislation – and add your own sensible precautions
Keep going if you can – your business feeds a lot of people directly and indirectly
Talk – to everyone you can: staff, colleagues, suppliers and customers
Stay safe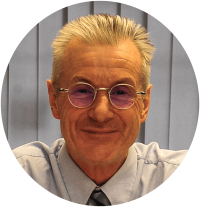 Antony Hunt
Founder and Managing Director