We know plans change so we can change contracts and terms accordingly
2020-11-23 14:30:00
2021-01-13 05:01:48
Smart-Space is a family business based in the Midlands. Recent staff reviews picked up on an important strand - and that was that the team really enjoy working in an independent business where the family has always valued traditional customer service.
The sales team especially love it because they have autonomy and the flexibility to work with each customer on an individual basis. With the way things are at the moment, uncertainty and caution prevail but that doesn't stop UK businesses having plans, ambitions and the need for extra capacity.
Truly flexible contracts
"When potential customers enquire, I am able to reassure them that we can cancel their contracts with 7 days' notice, they can change from hiring to buying at any point and we can also create all sorts of useful packages to suit their needs" explained Shaun Stephens, one of the company's sales managers. "An example of this is a recent deal we did with a company in Manchester – they wanted to make a significant advance payment in return for a larger than normal discount. I was able to do this because we are so flexible and it made perfect sense. Another customer recently had to off-hire immediately in the middle of his contract so we worked with him to organise this and his building was removed and contract terminated, no hard feelings – we hope he comes back to us when things change again."
"It has been a pleasure working with Smart-Space to improve our business. From initial enquiry through to commissioning of the building, the staff are helpful, friendly and most importantly knowledgeable. I now know that if I need extra space then Smart-Space are the ones to deliver a quality package on-time and at a fair price."
Robin Penny, MD, Penny Hydraulics
Freedom to create bespoke packages
The staff reviews evidenced that the Smart-Space team feel they can take the time to understand what their customers need and create packages that please everyone. This freedom and open approach has led to new buildings and products being developed in response to new types of enquiries and the ability to follow through to create exactly what's required.
Smart-Space enjoys its relationships with many large multi-national businesses but is happy to retain its independence which ultimately gives them the ability to flex and react as they need to – quickly, using a completely human and common-sense approach. When "Whatever suits you, we'll try and do" is a company motto, you know it's going to be a good relationship.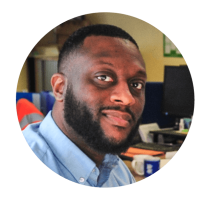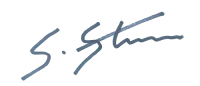 Shaun Stephens
Sales Manager