Creating space - and fast - is what we do best
2020-03-25 14:45:00
2020-03-26 11:30:49
It's clear the way events are unfolding there's going to be a big increase in the need for emergency space in the coming weeks and months. And we are now working closely within the government guidelines to ensure we have the staff, stock and resources to support and help businesses across the UK when they need us.
But this is business as usual for us - very often the buildings we put up are needed quickly to resolve a temporary storage or manufacturing need. We are well used to responding to a request and delighting customers with what we can achieve. The difference is all in the planning. It is far better to discuss an idea ahead of time and to plan for a possibility, than to ignore it and have an emergency scramble to make it happen, should the need arise.
Whatever your emergency
Whether it's a temporary manufacturing facility, storage or production area; our range of buildings can be adapted quickly and cost-effectively to create the space required.
So we are offering our time and expertise to any business who feels they may have a need for extra space. We might do things sightly differently to normal (e.g. fewer site visits beforehand) but everything we undertake will be within government guidelines with everyone's safety at the forefront.
We have the parts, materials and staff
We've taken steps to invest in further component parts and raw materials so we can get ahead of the curve to ensure we can make the buildings available. As well as the temporary building shells, we can supply temporary flooring, internal partitions, clean room areas; along with any heating and plumbing requirements. And we have the staff, properly trained and briefed to make the installation.
If like us, you're planning ahead and you believe you may have a need for such a facility, please get in touch to discuss this with one of our team.
If the need arises
Rest assured, we'll do all we can to help you if and when the need arises. Call us on +44 1827 330000 and speak to Jason, Shaun or Jamie and they will talk you through the possibilities, which are literally endless.
Stay Safe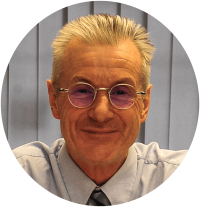 Antony Hunt
Founder and Managing Director